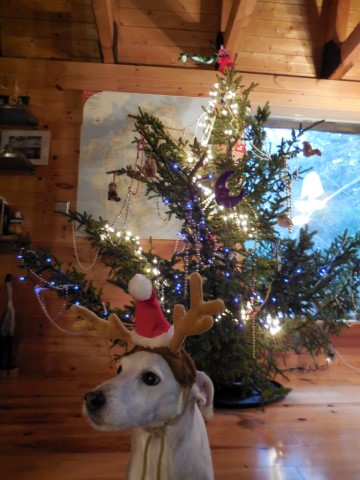 to wish everyone the Happiest of Holidays. 
The studio is getting  festive this year with a Cajun style Christmas Tree.  Instead of an angel, Santa and his Gators are our crowning jewels.  This idea derives from one of my favorite Christmas stories.
A very funny twist on a classic tale.  Below is a video of it told through lights as in Celebration in the Oaks down in New Orleans.
Merry Christmas Y'all!