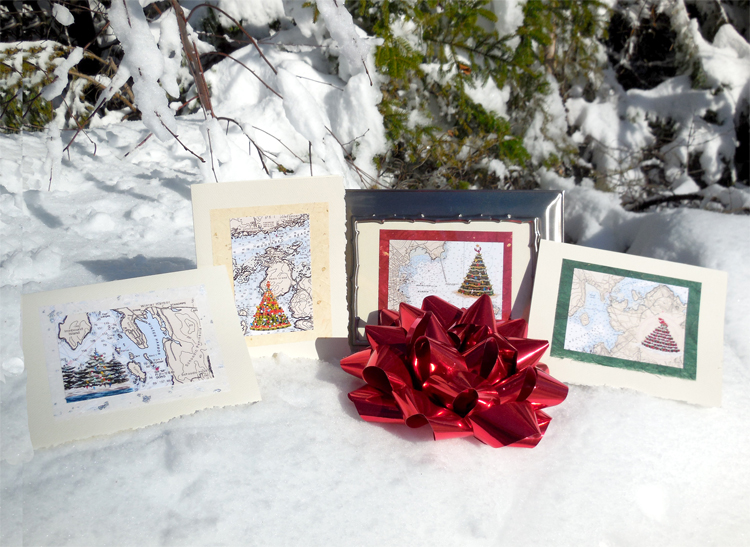 With the holidays just around the corner, The Goat and I have a few ideas
for those hard to shop for friends and family members.
This year Moss Keep Studio has a collection of Christmas Cards
that can be framed after for the holidays, $17.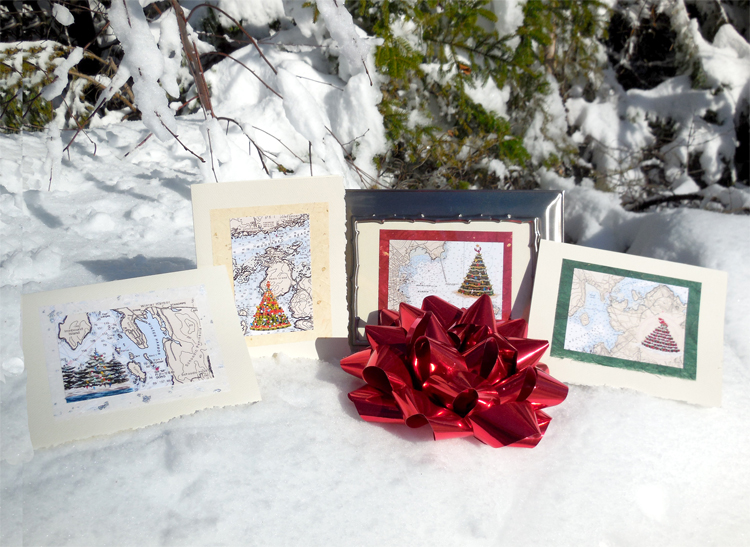 They come in a multi pack with four different areas depicted:
the Trenton Lobster Pound on a chart of MDI
the Buoy Tree on Turtle Island on a chart of Winter Harbor
the Largest Lobster Trap Tree on a chart of Beals Island, Jonesport area
and the Second Largest Lobster Trap Tree on a chart of Rockland
OR
One of these sweet buoys painted in acrylic, accented in gold leaf, on canvas, 2″x 4″, $85
Custom Paintings can be made using the colors of the Lobsterman, or woman, in your life.
OR
         A Stunning Commission of your home, boat or favorite view on the chart of your area.
Everything is custom designed especially for the one you love. 
Sizes range from 6″x8″ to full chart, with pricing starting at $600.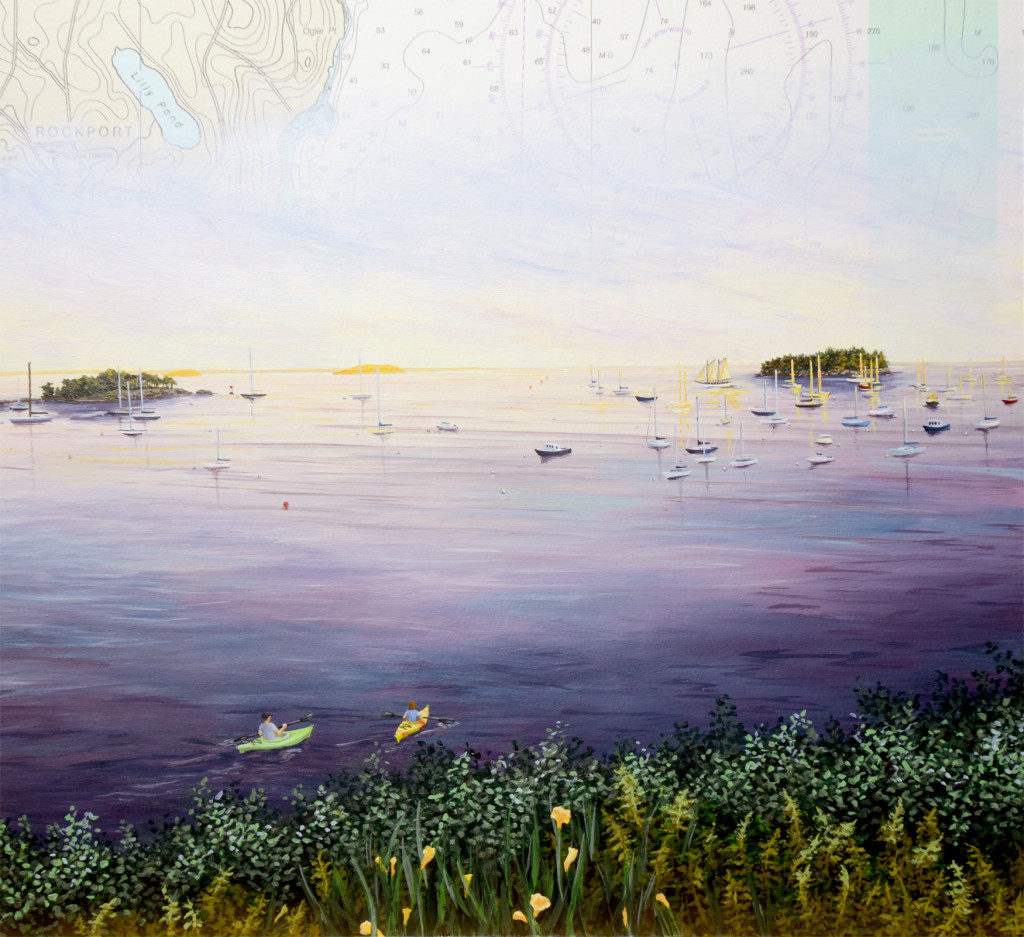 ♥ So why not give them something they'll treasure for many years to come ♥